We're Glad You're Here!
 A place to find your faith and purpose.
Our team is trained to lead the day to day operations of the church. We are united in our efforts to reach the unchurched, connect the unconnected, and minister to the people in front of us.
Meet Our Staff:
Dr. Douglas Peake
Lead Pastor
Pastor Doug and Kim moved to Boise in January 1996 to lead Foothills Christian Church. He believes, "Jesus changes everything" and has continued to grow and focus on Jesus and how every person can know Him.
He was ordained into the full time ministry in 1987, and has a BA in Bible ('87), MA in Education  ('90) and A Doctorate of Ministry ('03).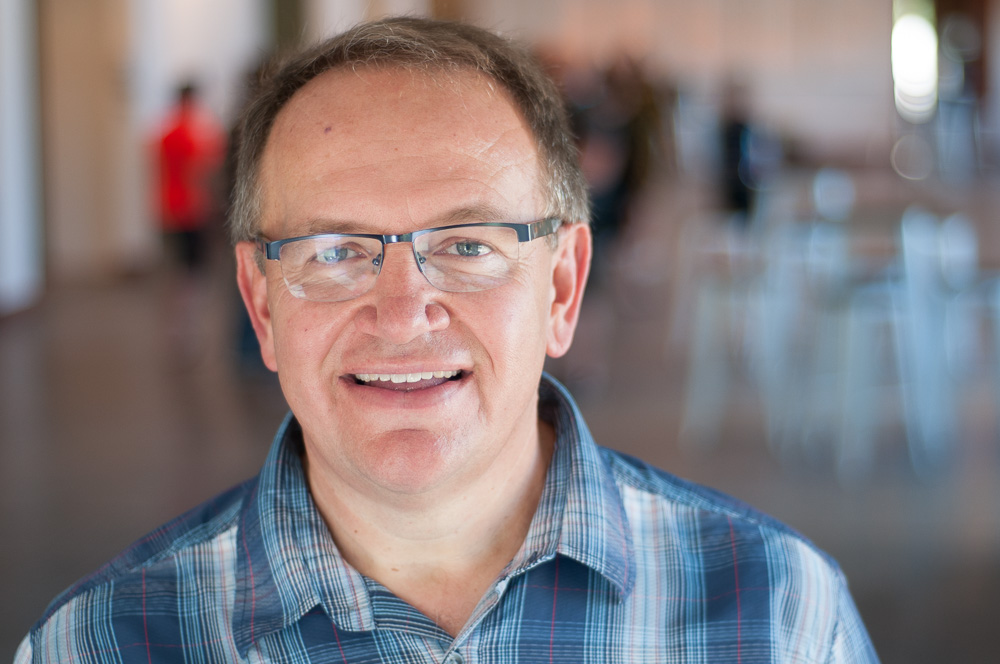 Harvey Friesen
Executive Pastor
Harvey and his wife Shadlee have been serving God and people in formal ministry for nearly 30 years.  Shortly after beginning in ministry, he was named as the Senior Pastor of a church in Boulder, Colorado at the age of 27. He has a A.S. in General Studies – Mathematics from Seminole State College, a B.S. in Bible Ministry from Manhattan Christian College, and is a candidate for the M.A. in Leadership from Cincinnati Bible Seminary. Harvey and Shadlee have four children.
Steve Botsford
Family Pastor
Steve joined the staff as a Pastor at Foothills in September of 2019. He graduated from Boise Bible College in 2009 with a Bachelors and has over a decade in leading youth ministries. He has a heart for showing students the true love of Jesus Christ. Steve has been married to Monique since 2007. They have 5 wonderful kids. They love the outdoors, sharing a meal with friends, playing pretty much all games, and hitting the park!
Mason Worstell
High-school Director
Mason and his family started going to Foothills Christian Church during COVID and were surprised at the direct methods that the pastors on staff had in their teaching. His children came home from the youth group more interested in the Bible and studied it regularly. After attending for some time, Mason and his family made the move and went from consumers of church to participants.

Since then, Brittany Worstell (Mason's wife) had joined Foothills staff as the Assistant Creative Arts Director and their four children have been volunteering regularly across the church. The Worstell family continues to actively seek God's plan for them and grow closer to the church community. 
Jalene Cabrales
Director of Children's Ministry
Jalene and her family took a giant leap to follow God's lead to Idaho in 2018. She has a passion for family ministry, teaching children about the love of Jesus, and building community. Jalene has a heart to help children experience the joy that comes with following Jesus and to recognize His great love. She received her B.A. in Child Development and her B.A. in Psychology from California State University in 2011. Jalene loves to travel and adventure with her husband and their two children, she enjoys all things related to Summer, and enjoys volunteering in the community.
Jesse Maher
Director of Creative Arts
Jesse is originally from Twin Falls and joined Foothills in September of 2019 as the Director of Creative Arts. He has been managing and directing events across the United States for over 10 years.
Jesse is a two time national ballroom dance champion, a passionate performing arts advocate, and helps coach a show choir in Twin Falls and a ballroom team in Gooding.
He received his Bachelor of Science in Communications from Southern Utah University in 2010.
Jesse is also the proud father of a dachshund mix named, Cooper.
Kim Cross
Director of Family Coaching
Kim moved to Idaho in 1996.  After 20 years of teaching and a Master's Degree in School Counseling, she was called to be the Director of Family Coaching at Foothills Church. 
Kim uses Biblical principles to help parents improve their parenting skills and couples to strengthen their marriages. 
Kim also works as an ambassador for the Amen Clinic to provide resources and behavioral guidance for managing the challenges of ADD within the family.
As a mom of two adult children, a published author and the co-host of The Lost Art of Parenting podcast, Kim continues to share her expertise through trainings and private coaching throughout the Treasure Valley and across the country.
Emma Fulmer
Director if Ministry
Emma and her husband, Jadon moved to Eagle in 2018. After living in both their home towns in California and Vermont, they were determined to figure out where God wanted them. After much prayer and searching Eagle, Idaho and Foothills Christian Church were the answers! Emma became the Director of Children's Ministry in June 2020, and the Director of Development in 2022. She now works as the Director of Ministry.  Her and her husband have 4 children. One is grown and lives in LA and the others are 11, 9 and 7. They homeschool their kiddos, love going on family RVing adventures and serving here at Foothills!
Miseda Lilly
Office Manager
Miseda was born in Port-au-Prince, Haiti and was raised in Boise for most of her life, until adulthood when she relocated to the Seattle area and Germany before returning back to her Idaho roots. She has been attending Foothills for 11 years and has been on staff for almost 3 years.
Along with administrative work, Miseda can often be found planning and teaching FH Kids' Sunday School lessons.
With her husband, Anthony, they are raising three young boys, Ayzaiah, Zachariah, and Tobyas, who can often be found running around the church. In her free time, you'll catch her finding adventures with her vibrant family and running her cake decorating business.
Jordan Hurdle
Youth Ministry Assistant
Originally from southern California, Jordan moved to Idaho in 2020 to attend Boise State University. Through a series of events, God placed Jordan in the Foothills community in 2022. She is passionate about investing in people and God provided great ways to do so in the youth ministry. She has a heart for equipping youth to be the future leaders of the Church. 
Jordan spends her time outside of work hosting movie nights, going on walks, and doing any outdoor activity with her friends. If there's people and candy, you can almost always guarantee she will be there!
Megan Ellis
Assistant Children's Director
Megan and her husband, Chaz, landed in Idaho nearly 15 years ago and realized very quickly God had brought them home. Providing the best they could for their growing family, Megan and Chaz moved back to Oregon for work with two small children in 2011. God's plan brought them back home to Idaho and Foothills Church 8 years ago. They came back with one more child in their ever growing family and now have four beautiful children ages 13, 11, 9 and 6. Megan has a servants heart and has been volunteering in Kids Ministry at Foothills for over 2 years. God recently spoke to her about serving in another capacity. She is so excited to join our Foothills family as the Children's Ministry Coordinator. In her new role, Megan is most happy to assist Jalene in growing the next generation of young disciples. Megan loves surrounding herself with family and friends and is always up for something new and any adventure.
Brittany Worstell
Assistant Creative Arts Director
Brittany was born and raised here in Idaho. She grew up in Twin Falls where she met and fell in love with her high school sweetheart, Mason. They started their family young and moved to Boise in the spring of 2011 just a year into her photography journey and her Early Education career. On and off in a classroom full of toddlers for 10 years and having 2 more children herself; she changed careers in 2020 to EMS and added Creative Arts/EMRTeam here at Foothills in 2021.
Her family loves thier pets, music, '80s square bodies, and enjoys any adventures outside.
If you keep an eye out, you will see her children serving in all different ministries throughout the church.
Nicole Sherwood
Guest Experience Coordinator
Nicole was born and raised in Idaho. She attended college at Boise State University (Go Broncos!) where she met her husband, Mike. Mike and Nicole have two children, Elizabeth and Jax.
Nicole loves connecting people and supporting them in building their community. God has placed it on her heart to use her gifts through serving and working here at Foothills.
Nicole and her family love being in the mountains, being outside, and watching BSU football. With the kids getting older, the sidelines of the soccer field are frequent during spring and fall.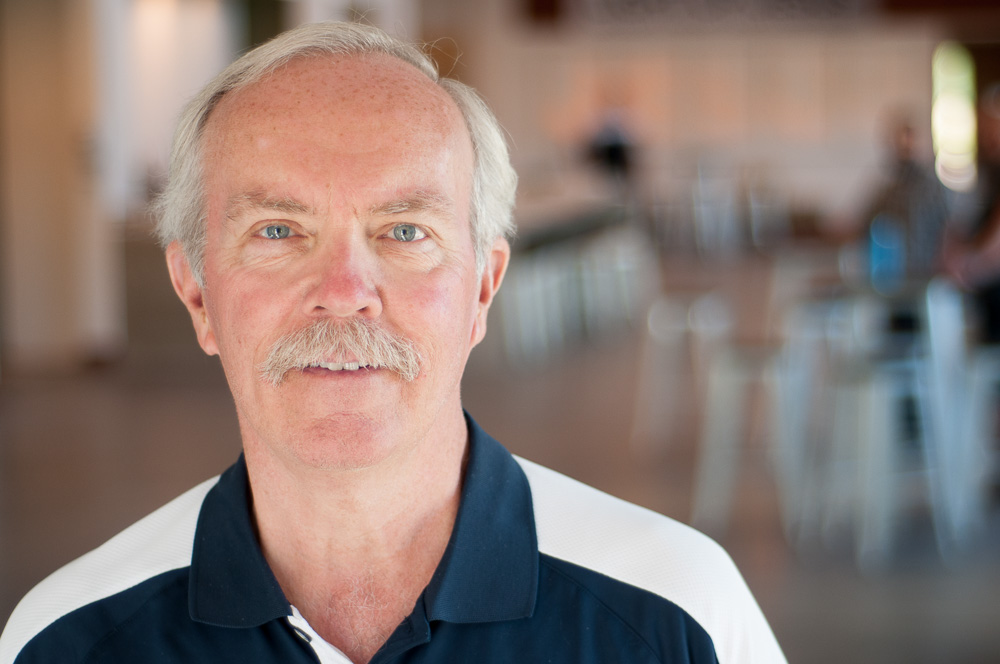 Jerry Lyle
Chairman of the Elders
Jerry and Debbie have been members of Foothills since 2006 after moving to Boise and church shopping for nearly a year. Once they found Foothills, it felt like home. They have both been called to serve in various ways and have been volunteering in church and other organizations for decades. Their two kids, Nicole and Andy, are both members of Foothills and serve in ministries of the church. Jerry and Debbie enjoy retirement and stay busy with volunteer work and spending time with their grandkids.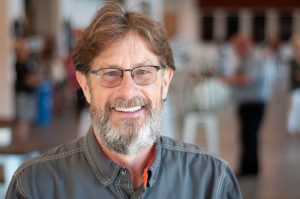 Ernie Satterthwait
Elder
Ernie and Jenny first became members in 2001 and again rejoined Foothills in 2015
after moving back to Boise after Ernie's career took them to Denver and England on assignment for five years. They have served through leadership of the Financial Peace and Legacy Journey classes for several years. Ernie is also a member of the FCC Safety and Security Team.
Ernie recently retired from his career as a CIO, and Jenny is a retired Certified Public
Accountant. Ernie and Jenny have three adult sons, and three granddaughters. During their "free" time they love to tour on their Harley Davidson's, visit the grandchildren and fly around Idaho's beautiful mountains.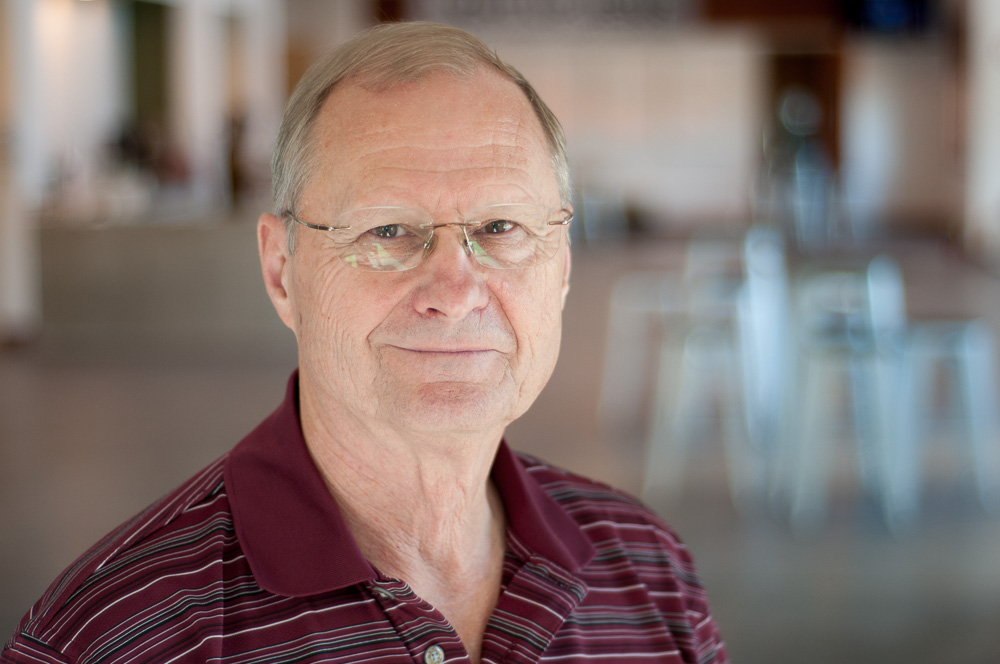 Mike Scott
Elder
Mike and Deanna rejoined Foothills after retiring from the military in 1990.  Educated in business and public administration, Mike has served as an Elder since 1995, and as a small group leader, and in various other leadership capacities since that time. Mike and Deanna have 2 adult sons, and 4 grandchildren.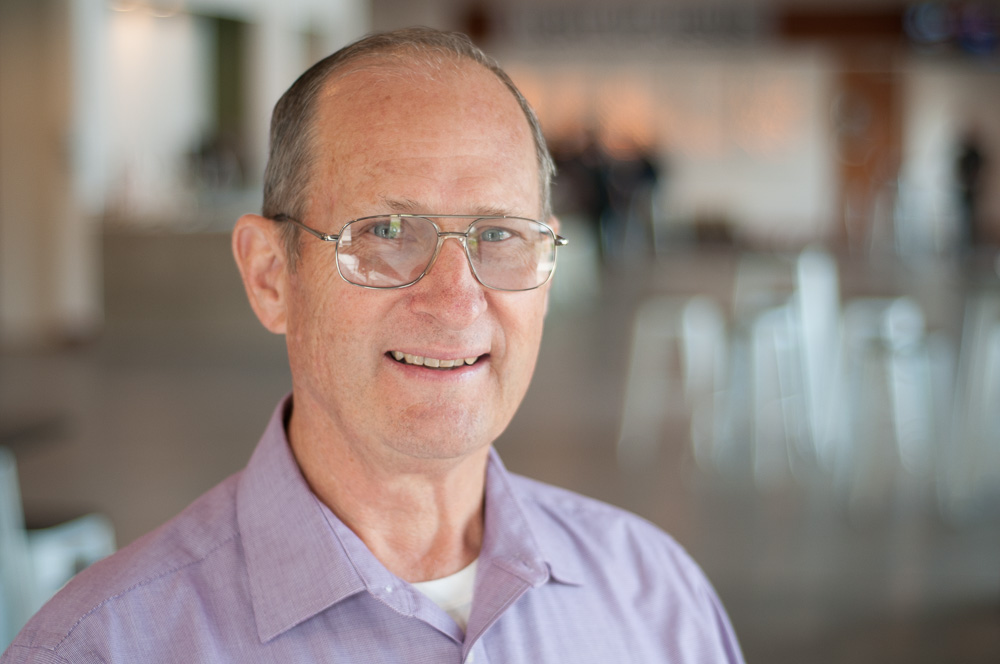 Larry McGhee
Elder
Larry has been an Elder since 1995.  He and his wife, Linda, have been a part of the church since 1970. Larry retired after four decades of service in law enforcement. Larry has taken on duties at the Church serving Funeral Pastor, Wedding Pastor, and serves on the Hearts and Hands Ministry Team. Linda also retired after two decades as Secretary to the Academic Dean and receptionist at Boise Bible College. They have three grown children and a quiver full of grandchildren and great grandchildren.  They've spent their retirement traveling the United States on their motorcycle.