Safety is our top priority. Your children will be safe: physically, emotionally and spiritually.

Every child needs to know Jesus and pursue Him. It is our goal to show your children the love that Jesus has for them.

Jesus transforms our relationships. Every child will thrive in our community of children, parents, and leaders. 

You are the most influential person in your child's life. We are here to coach you to raise disciples of Jesus. We are not here to replace you. 

More is caught than taught. Your presence in the ministry and the FH KIDS community is the best example your children will ever see. 

FH Kids uses the Gospel Project curriculum. This study unites the big story and big truths of Scripture for your kids as we trace the storyline of Scripture from Genesis to Revelation. The Gospel Project curriculum will take FH KIDS age Preschool through 5th grade through a chronological, Gospel centered curriculum that will support parents in developing their children's faith and spiritual education. Each lesson module has a unit of Christ Connection to bring the lesson back to Jesus. Our FH KIDS team reinforces lessons through worship, memory verses, crafts, and activities. Parents are always welcome to reach out to our Children's Director for more information.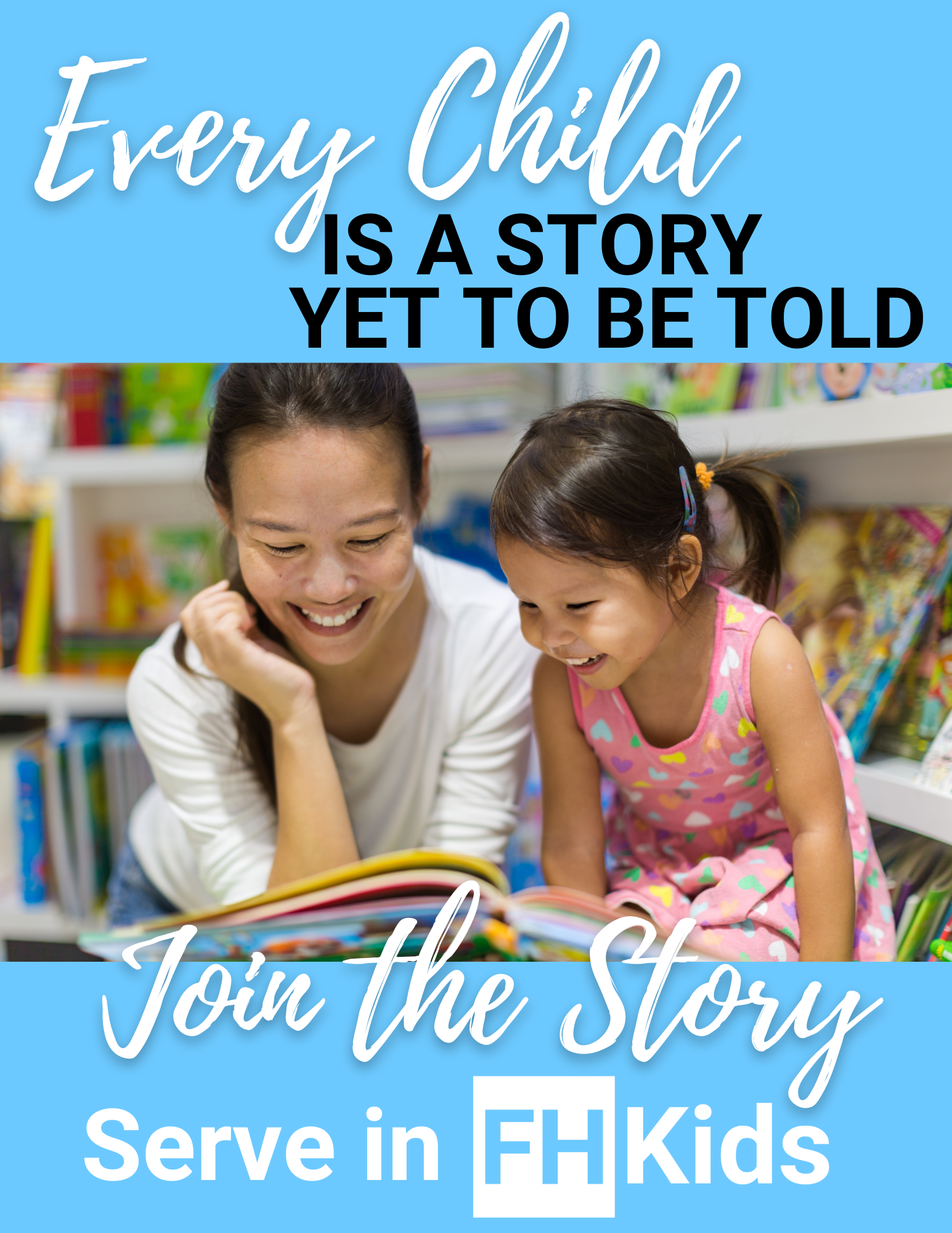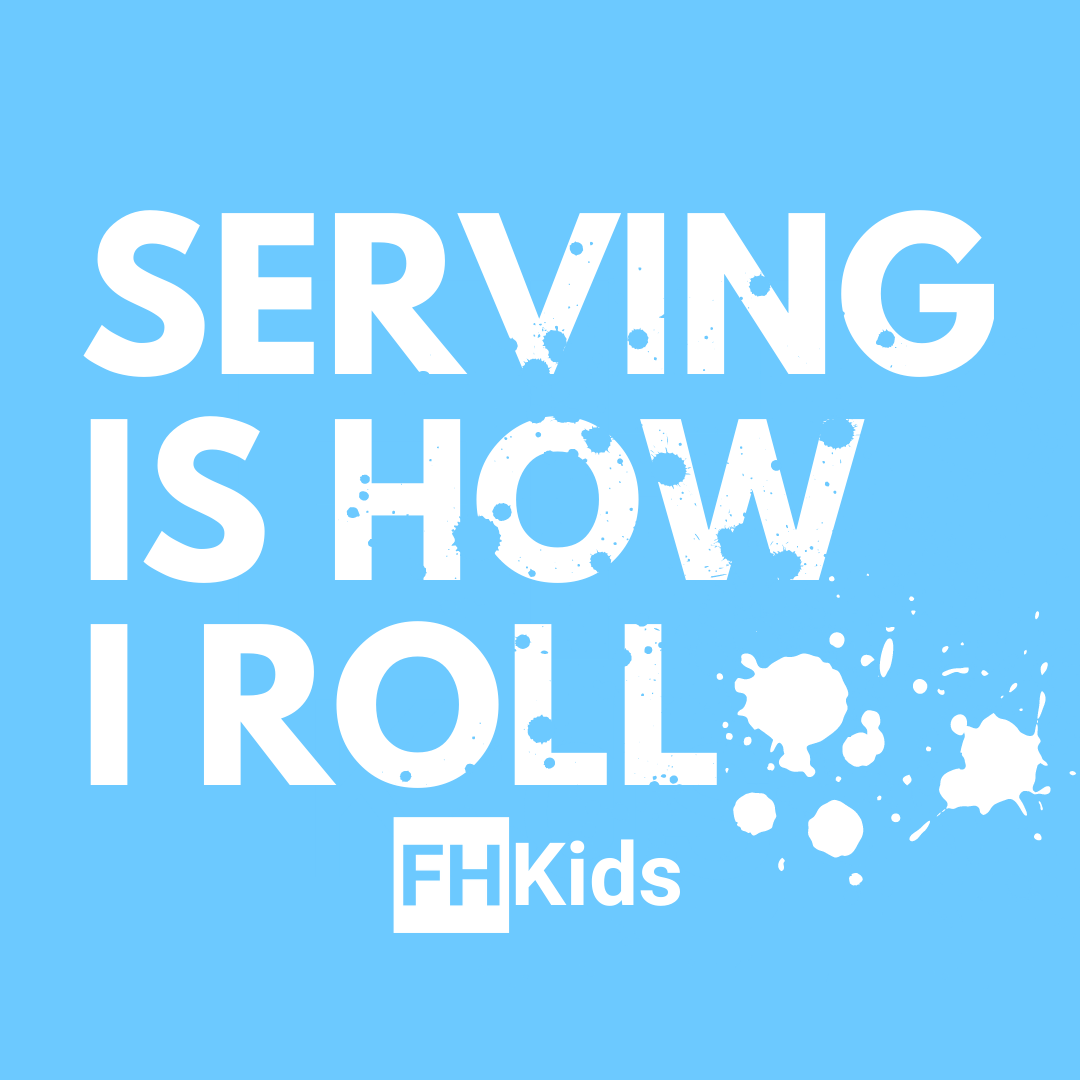 1) Join our Team! The FH KIDS Team is passionate about making a difference in the lives of the Next Generation. You can join the team by serving once, twice, or four times a month. You may choose your desired schedule and classroom. No experience is necessary, we will train and equip you! Every child is a story yet to be told, Kids Ministry is a unique opportunity to Join the Story! 
2) Sign up for the Parent Co-Op! Serving is how we roll at Foothills! FH Kids operates as a Family Ministry and Parent Co-Op. If you find yourself calling Foothills Church "home," and you have a child in the ministry, we will ask you to come alongside us and join the ministry by signing up to serve in your child's classroom once a quarter.
Our mission is to coach and support parents to raise fully devoted disciples of Jesus Christ. We believe that when you invest time in your child's spiritual development, and they see you in the classroom, they realize the importance of the program and the importance of their faith. This is a chance to see and share in your child's spiritual growth, and experience first hand the way our FH KIDS teachers show the love of Jesus to the children.
Here is a link to sign up now!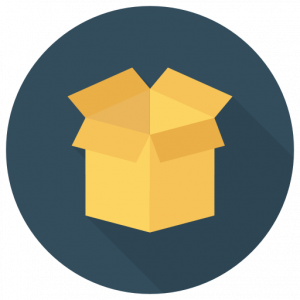 Give a gift to Kids Min!
We have created an Amazon Wishlist with items that would bless the children's ministry at Foothills. Click the link below to see the list or email [email protected] with questions.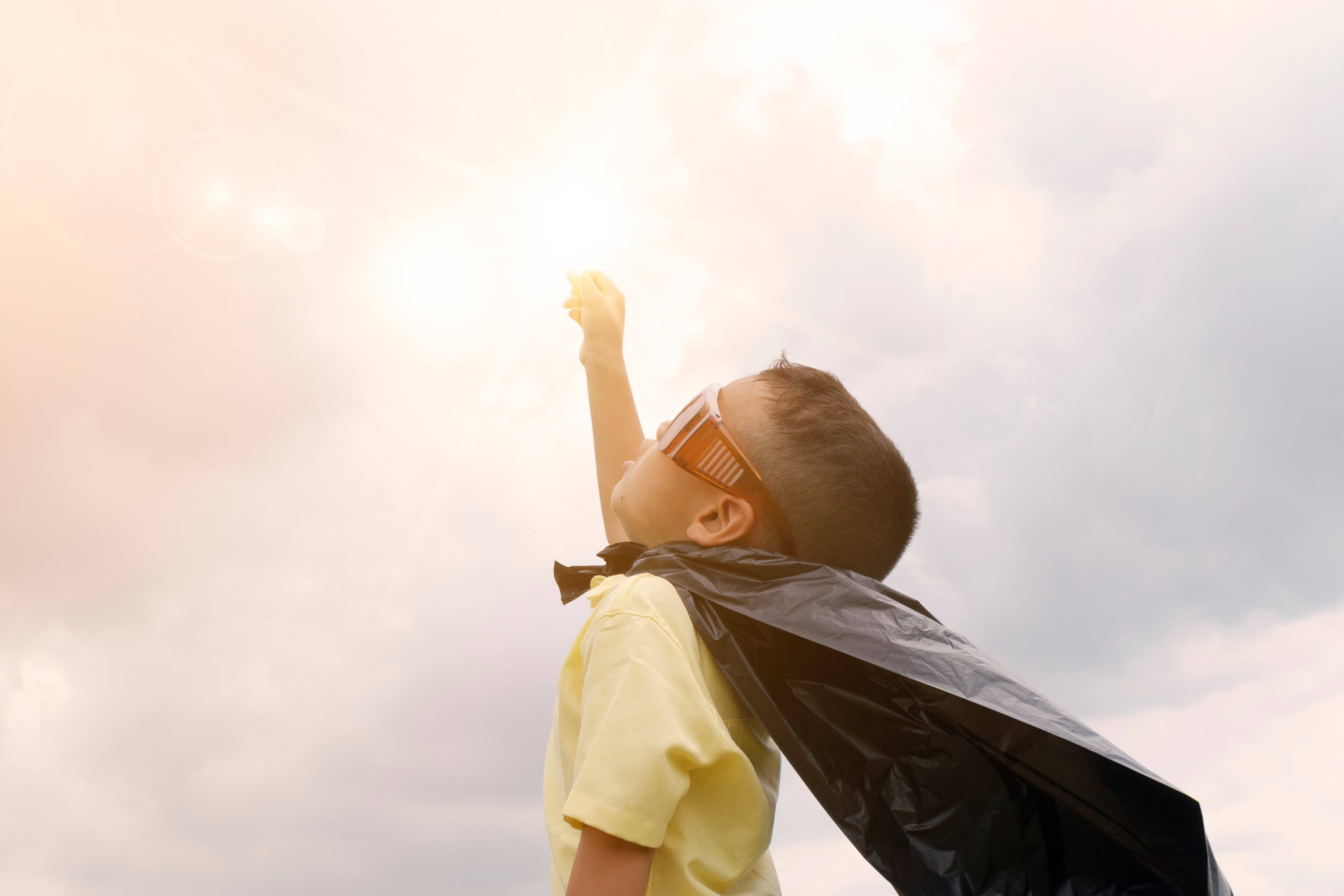 APPS
When it's time for the screen to entertain your kids, we suggest these free apps:
Don't forget to follow us on Instagram! www.instagram.com/FH__kids (That is with two underscores)
COACHING
Kim Cross Director of Family Ministry
FH KIDS NEWSLETTER
PODCASTS
The Lost Art of Parenting with Doug Peake and Kim Cross – Coming soon!
Salty Pastor Podcast:
https://www.foothills.org/sermons/salty-pastor/
In the kid's podcast Jesus is Better, Bible stories are explored and then used to point listeners to Jesus. Play an episode for your kids or listen along side them! (recommended for elementary aged kids)
The Circle Round podcast tells virtue-based folktales from around the world.

As parents, we have the chance to attentively listen to our kids as we spend more time than normal together. We recommend this

podcast episode

for parents, which is included on Emily P. Freeman's podcast, The Next Right Thing.

Parents can use the Podcast,

 

The Bible for Kids, to help pass along Biblical values to children. 

 Hosted by best-selling author Amy Parker and author and co-creator of VeggieTales Mike Nawrocki, The Bible for Kids podcast seeks to provide a discovery platform for the best resources for teaching Biblical values to kids.

Gospel Project Podcast:
https://www.gospelproject.com/resources/?_sft_resource=podcast
Parents, this one's for you! In

 

Pardon the Mess, the host and speakers discuss 

raising our kids in Biblical truth in a fast-changing world. Let's walk the parenting road together, because there are no perfect parents – just a perfect God who loves us in the middle of our mess.
PRINTABLES
She Reads Truth

 has made their children's daily scripture and activity book, 

Kids Read Matthew

, available at no cost. 
*Don't have a printer? Not a problem! Simply send us an email to let us know what you would like and how many copies you want. We will prepare them and place them in a bin outside the office!
VIDEOS
RightNow Media is the Netflix of Bible studies. A great resource for families, groups, and personal growth. Foothills offers this resource FREE for you. Request access HERE

BibleProject has videos for each book of the Bible as well as themes and word study videos all for free!
The Pilgrim's Progress (animated version) available for FREE, for a limited time. CLICK HERE to register and watch now.
Adventures in Odyssey is for kids ages 8-12 and enjoyed by the whole family.