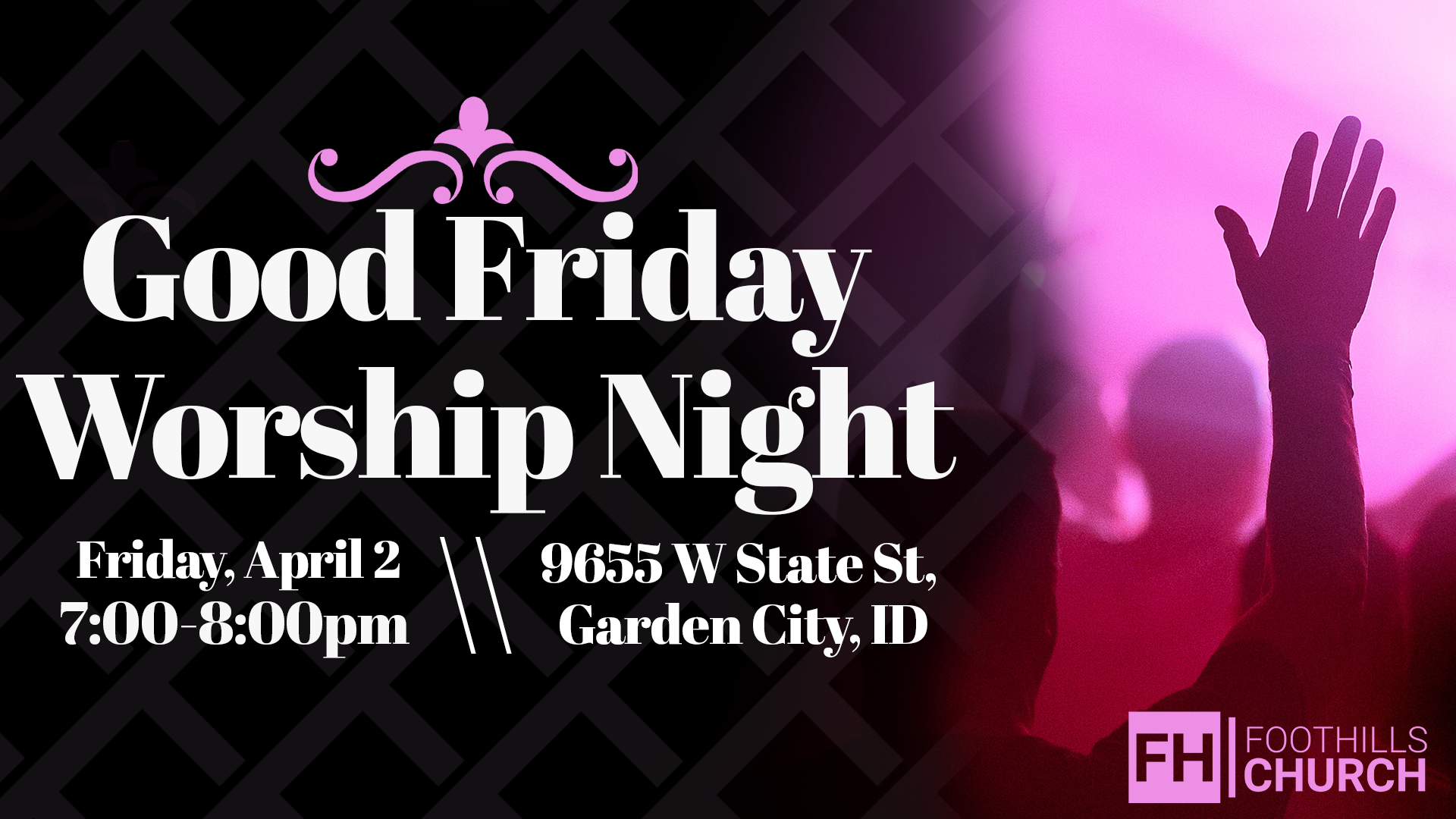 Good Friday Worship Night
Join us for a night of praise and worship to honor King Jesus and the sacrifice He made. Music lead by both Foothills Church and Revive Church worship teams. With tons of worship, some impactful videos and short messages. Feel free to come, experience, and invite a friend.
You also always have the option of watching online.
Easter Egg Hunt (Saturday)
Come join the family fun! We will have lots of activities (bounce houses, jelly bean contests, coloring station) for the kids and plenty of easter eggs and candy. Hunts will be seperated by ages so that everyone gets equal chances to find eggs. Coffee and Donuts provided!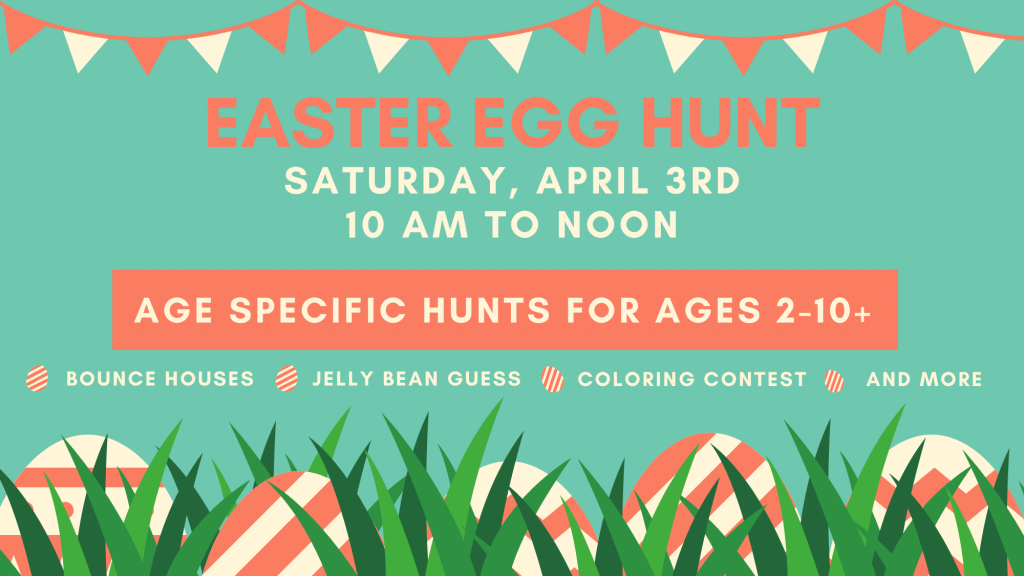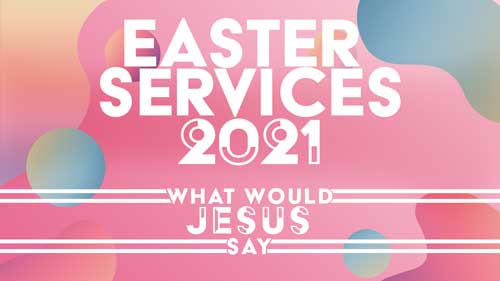 Resurrection Sunday Services
Join us online or on-campus in celebrating the Risen King! Contemporary worship, biblical truths and fellowship. There will be an Easter Photo Booth available for you to use with the whole family.FH Kids church is happening during the 10:00am and 11:30 am services. Some of the ladies will also be bringing back the tradition of Easter hats with a group photo op between the 10:00am & 11:30am services. It's a day you won't want to miss! 
Service Times
If you want to be on-campus but in a less crowded space with more social distancing options, we will have the Chapel streaming the service in real time available.
You also always have the option of watching online.
Easter Online Playbook
Some people aren't ready to be back to in-person worship. We understand. Nevertheless, we want you to have an incredible Resurrection Sunday Celebration. Our hope is that you plan an iniperson or online watch party. This playbook will help you think through the elements to plan a fun and meaningful Easter service for your family near or far.
Are Masks Required?
From the beginning we have encouraged you to make the best choice for you and your family. We do not require masks, but if you feel more comfortable or are at risk you are welcome to wear one.You also always have the option of watching online.
How will we take Communion?
We will have a time set aside in the service for you to practice Communion in your home or on-campus.
For those on campus, we will have sterilized bags with the communion elements on each seat.
For those participating at home, it doesn't have to be grape juice or crackers. This time is more about the meaning of communion and experience together. If there are graham crackers and some apple juice, consider it good!
Are all the services the same?
Yes each online service will have the same content:
   • Worship
   • Message
   • Communion
   • Habit of Generosity
On-campus services will also be the same other than FH Kids & childcare will only be available during the 10:00am & 11:30am services.
How do I invite my friends?
1. Click the Facebook to the left of the screen and share it to your social media!

2. Copy and Paste this website address into:
• Your Facebook status or FB Messenger
• A text message
• Even an email!

3. Share youtube.com/foothillschurchboise for those who don't like Facebook and email the link to your friends