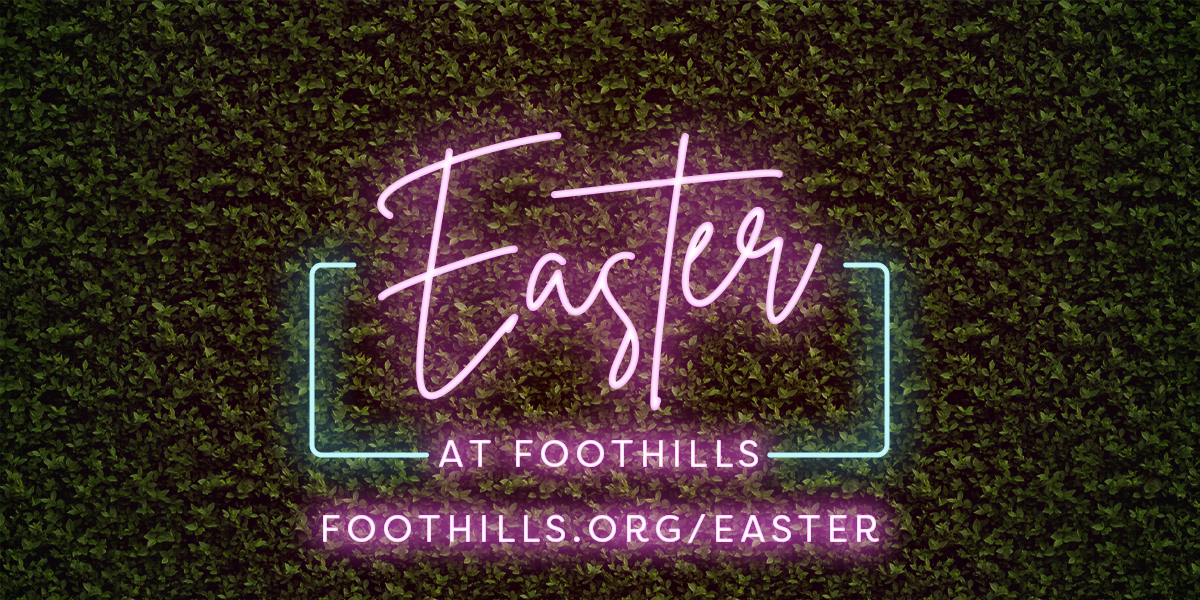 Easter at Foothills
The most significant event in the life of every Christian is the Resurrection of Jesus Christ. What we celebrate is what we honor! So let us celebrate the Risen King!We are going to celebrate in a way that lifts up the name of Jesus and will focus your faith, strengthen your family, and bless your community!
Here are 4 ways to celebrate with us! #1- Prayer
We are going to pray together for our faith to grow, our marriages, our families, our community, and our world.
Take the 21 day prayer challenge. It starts on Monday, the 23rd of March and will be available exclusively through our new app! Download or update the existing Foothills Boise app through the app store on your phone.

#2- Give a Gift to our Community
When Christians give, people live.
Easterfest! A gift of outreach to our community. Saturday, April 11th from 11am to 1pm. We put on a giant party for families and they love it. Egg hunts with special prize eggs. Food, games, activities. This event has grown so much we had to move to Reid Merril Park! Plus, Eagle City Hall, Eagle Police Department, Eagle Lion's Club, and the Eagle City Library have all asked to join with us! This is truly amazing. We need you to join this party! Sign up for just 1 hour to volunteer. We have 60 slots that need to be filled. Sign up at foothills.com/events

#3- Multiple Worship Celebrations
More worship to celebrate the Resurrection!
We will have

3 worship celebrations

at 8:30am /10:00am /11:30am .

Also a 10:00 am service at our Grace campus.

(These are new times, so take note!)

We will have invite cards so you can invite friends.

We will have tour's of our new food Pantry and Youth Space.

Family Photo Booth: Celebrate with your family with a new photo.